The Purpose of Safety Signs in The Workplace
The purpose of having safety signage in the workplace is to identify and warn workers who may be exposed to hazards in the workplace. Safety signs can assist in the communication of important instructions, reinforce safety messages and provide instruction for emergency situations. Workplaces have an obligation under Health & Safety Legislation to use signs where practicable to highlight a serious hazard or risk in the workplace.
Compliance With Australian Standards.
Australian Standards AS 1319:1994 outlines specific requirements for the design and use of safety signs intended for use in the occupational environment to regulate and control safety related behavior, to warn of hazards and to provide emergency information including fire protection information.
Regulatory Signs.
Safety Signs containing instructions with which failure to comply constitutes either an offence at law, or a breach of safety procedures or other directions, depending on which kind of control has been imposed at the work site or workplace.
Regulatory Signs are subdivided as follows:
Prohibition Signs
Mandatory Signs
Warning Signs
Fire Safety Signs
Emergency Signs
Danger Signs
General Information Signs
Prohibition Signs.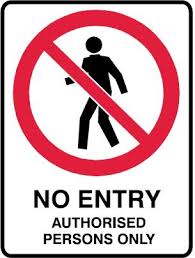 Signs that indicate that an action or activity is not permitted. Prohibition signs indicate an action or behavior that is not permitted. The sign is shown as a Red Circle with a red slash over a black icon of the action. Text is black on a white background.
Mandatory Signs.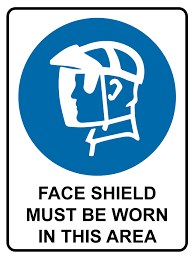 Signs that indicate that an instruction must be carried out. Mandatory signs provide specific instructions that MUST be carried out. The icons are in white reversed out of a blue circle. Text is black on a white background.
Danger Signs.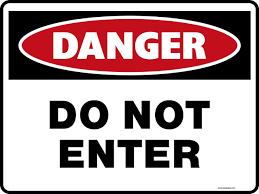 Signs warning of a particular hazard or hazardous condition that is likely to be life-threatening. Danger signs communicate a hazard, condition or situation that is likely to be life threatening. The sign is shown as the word Danger on a red oval over a black rectangle. Text is black on a white background.
Warning Signs.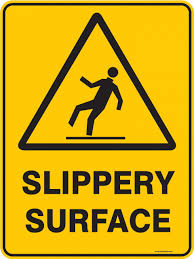 Safety Signs warning of a hazard or hazardous condition that is not likely to be life-threatening. Warning signs warn of hazards or conditions that are not likely life threatening. These Safety Signs consist of a black triangle and icon on a yellow background with supporting black text if required.
Fire Safety Signs.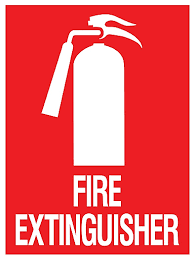 Fire safety signs advise the location of fire alarms and firefighting equipment. They contain white symbols and/or text on a red background.
Emergency Signs.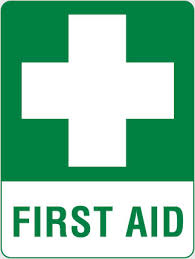 Emergency signs indicate the location of, or directions to emergency facilities (Exits, First Aid,  Safety Equipment etc.) These signs feature a white symbol and/or text on a green background.
General Information Signs.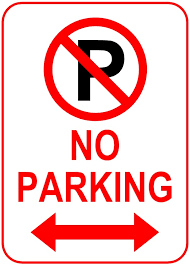 These signs are not referred to in AS 1319:1994 however are available due to popular demand (Notice Signs, Parking Signs etc.) They communicate information of a general nature and often refer to housekeeping, company practices or logistics.
If you're looking for assistance with WHS/OH&S requirements specific to your industry, please contact WHS Consulting Hunter for advice on how to incorporate safety management into your business operations.